It takes a certain kind of couple to elope. You have to be brave, adventurous, and flexible. Taryn and Rustin were all of these things. The planning process was not simple for these two. As Rustin put it, they hit a lot of speed bumps along the way. Plans changed, there were delayed flights, and the weather went from fall to winter overnight. But Taryn and Rustin were determined to get married anyway!
We started the morning earlier than planned in hopes that we could beat the worst of the snowstorm. When we arrived at their Airbnb, things were surprisingly calm. Taryn and Rustin got ready separately, and then we all drove into the mountains for their first look. On the drive, Rustin mentioned how nervous he was feeling, but it all seemed to melt away as soon as he saw Taryn. And Taryn didn't even need a jacket because of her excitement and Rustin's cuddles.
The plan was for their ceremony to be held in a location that typically has stunning views of the mountains. But as we pulled our cars up, the snow started falling heavily, and all we could see was whiteness. We decided to wait it out, in hopes that the weather would get better. But eventually, we made the decision to find a more protected area nearby within the trees nearby for their ceremony. Rustin's best friend since kindergarten officiated their marriage (it was so fun to watch their bromance throughout the day), which was such a special choice for them to make! Taryn and Rustin exchanged their vows and then their rings as the falling snow collected on their hair and clothes.
Even though the day ended up being very different than planned, it was still incredible. Taryn and Rustin are a special kind of couple. Through the stress, the cold, the changes, they kept smiling, and it was beautiful.
Photographs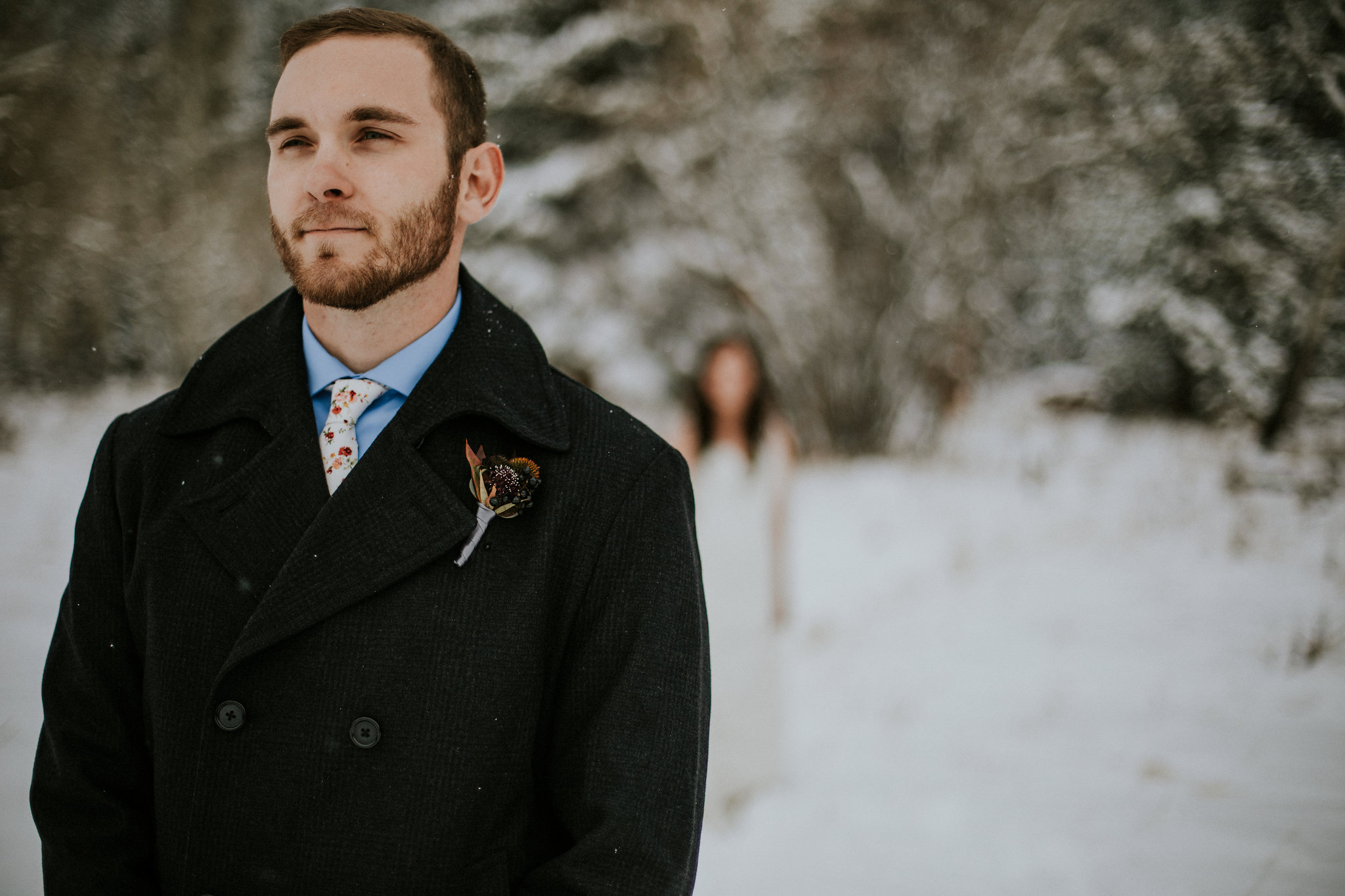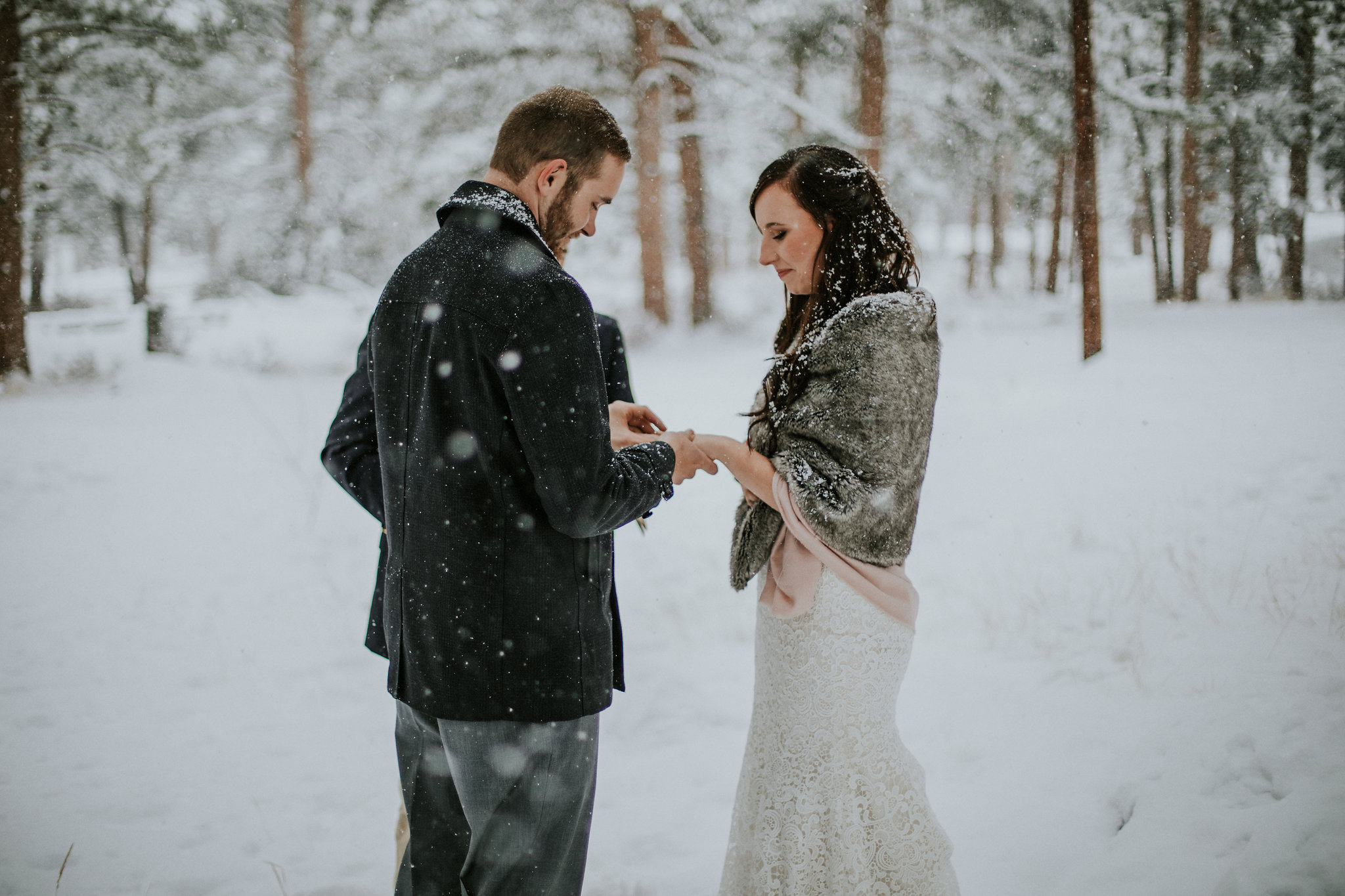 OTHER JOURNAL ENTRIES THAT MIGHT INTEREST YOU