When Amanda first reached out to us, she was planning a surprise elopement for her fiance, Hass. Together, we bounced ideas off of each other: How would we pull off the surprise? Where could they elope at the end of November in California? How can we include their three children in the day? Amanda started slowly making plans, and asking Hass questions like, "Have you ever been to Big Sur? How about Joshua Tree?" Hass told her that he loved the quiet and peacefulness of Joshua Tree. He had fond memories of watching the sunset with his friends there years before. But all of these questions made him suspicious, and eventually Amanda told him what she was planning.
So Amanda and Hass finished the planning together. They decided to bring their close friends and family with them to Joshua Tree, and let me tell you, the day was perfection. We picked a spot for their ceremony that was surrounded by Joshua Trees and towering rocks. Amanda's sister officiated the ceremony while their friends and family gathered around them. It was so exciting to see their families join together.
After the ceremony, we took Amanda and Hass to a couple different locations in Joshua Tree National Park for their first dance as well as some sunset photos. We had so much fun exploring with them! Amanda was more than willing to run through the desert barefoot and it didn't even phase her when the bottom of her dress was covered in dirt. They even played along with our crazy ideas!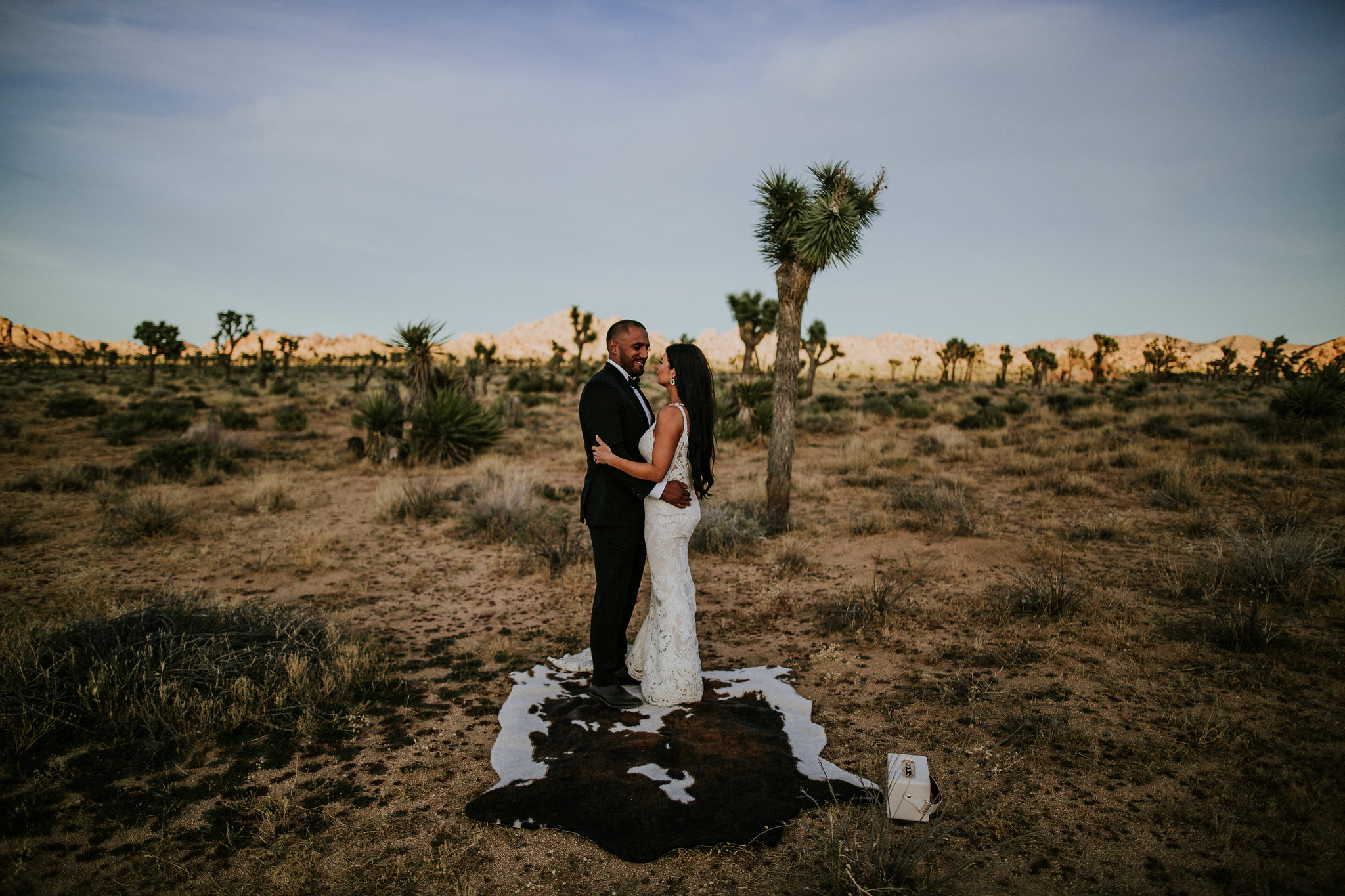 OTHER JOURNAL ENTRIES THAT MIGHT INTEREST YOU