A lot of our couples begin planning a large, traditional wedding before scrapping everything and planning a more intimate elopement. This was exactly the case for Carson + Justin. Originally, they planned on having a 200+ person wedding in Indianapolis, but it just didn't feel like them. They craved something more intimate and romantic. Once they committed to having a destination elopement, they created a list of possible locations. One of those locations was Ireland and the other was Scotland.
Scotland ended up winning because they fell in love with Isle of Skye. And how can you not? Isle of Skye has a landscape that looks like it was pulled directly out of a fairy tale. We sent them a map of our favorite locations on the island and they narrowed it down to a couple spots. They rented a cute little cabin on Airbnb that sat conveniently at a trailhead leading down to a beautiful rocky shoreline.
In the weeks leading up to the elopement, we worked together to create a plan for the elopement day. Option 1 was our "good weather" option, which involved us hiking to their ceremony location. Option 2 was our "bad weather" option, which included a ceremony spot without a hike in case it was pouring rain. Part of what we love so much about Carson + Justin is their flexibility and upbeat attitudes. They were hoping for the best, but still willing to make last-minute changes if necessary.
On the morning of their elopement, Carson + Justin got ready separately in their cabin. Carson's mom, dad, and stepdad joined them and everyone kept an eye on the intermittent rain. We found the weather forecast on Skye to be notoriously unreliable, but we continued checking it in hopes of a break in the rain. Eventually, that break came. Carson's mom helped her into her dress and she met Justin outside for their first look (with a few sheep as their audience).
Afterward, we all hiked a mile down to the ocean for their ceremony. They exchanged some of the most heartfelt vows we've ever heard and then did the Scottish tradition of the quaich. During the quaich, Carson's mom poured Scotch into an intricate metal cup while Carson's dad read aloud the meaning of the tradition. They each took sips of the Scotch, but Justin may have ended up with just a bit more than Carson on account of the peatiness. Then, they sealed the ceremony with a kiss.
We lingered on the rocks, taking time to look out over the ocean and watch the sheep. We hiked (all uphill) back to the cabin for a quick lunch before setting off for our next location. Carson + Justin chose one of our favorite places in Isle of Skye for a post ceremony visit. It's a range of green, grass-covered mountains that rise steeply out from the ocean. It's one of those places that we are in awe of no matter how many times we visit. In fact, it's even the spot that we said our own vows to one another! We explored a little bit before the rain finally made an appearance. Carson + Justin cuddled close and reflected on the beginning of their marriage and the beautiful landscape that surrounded them. It couldn't have been a more perfect day.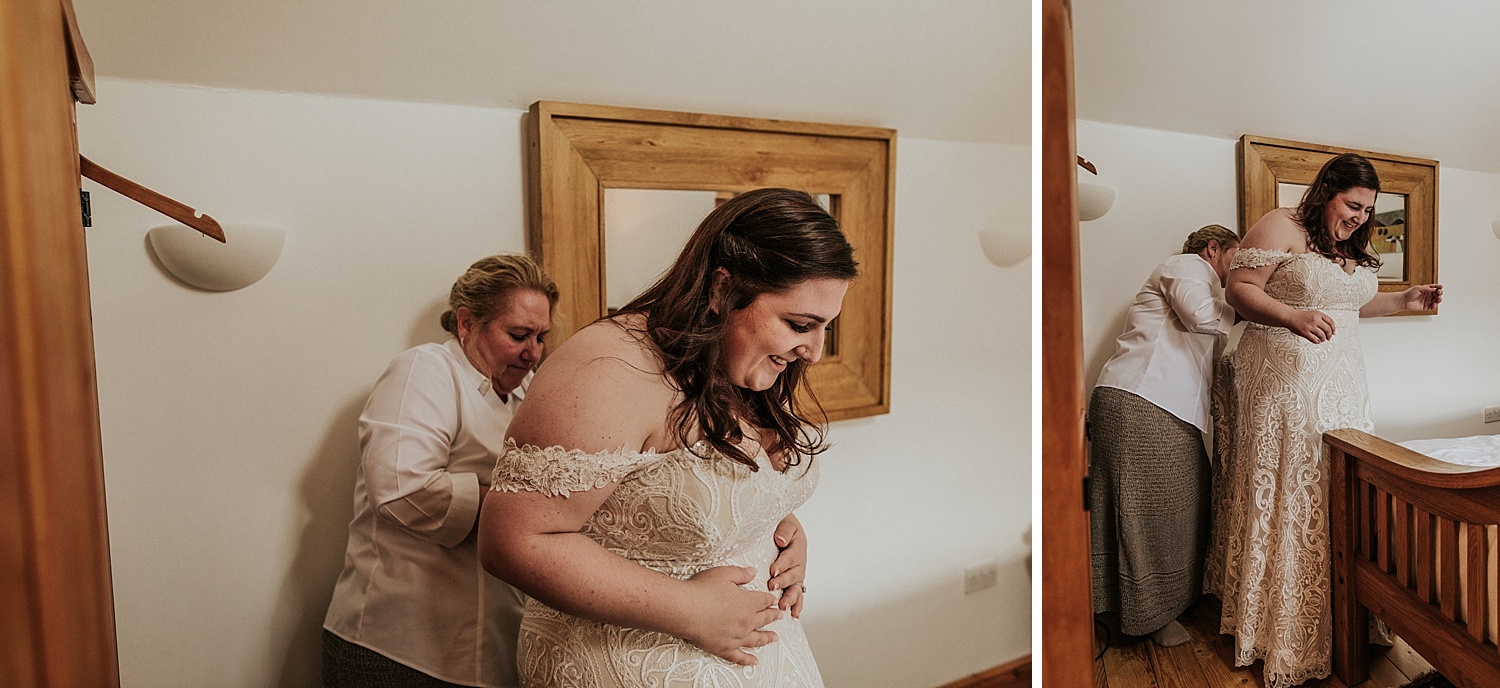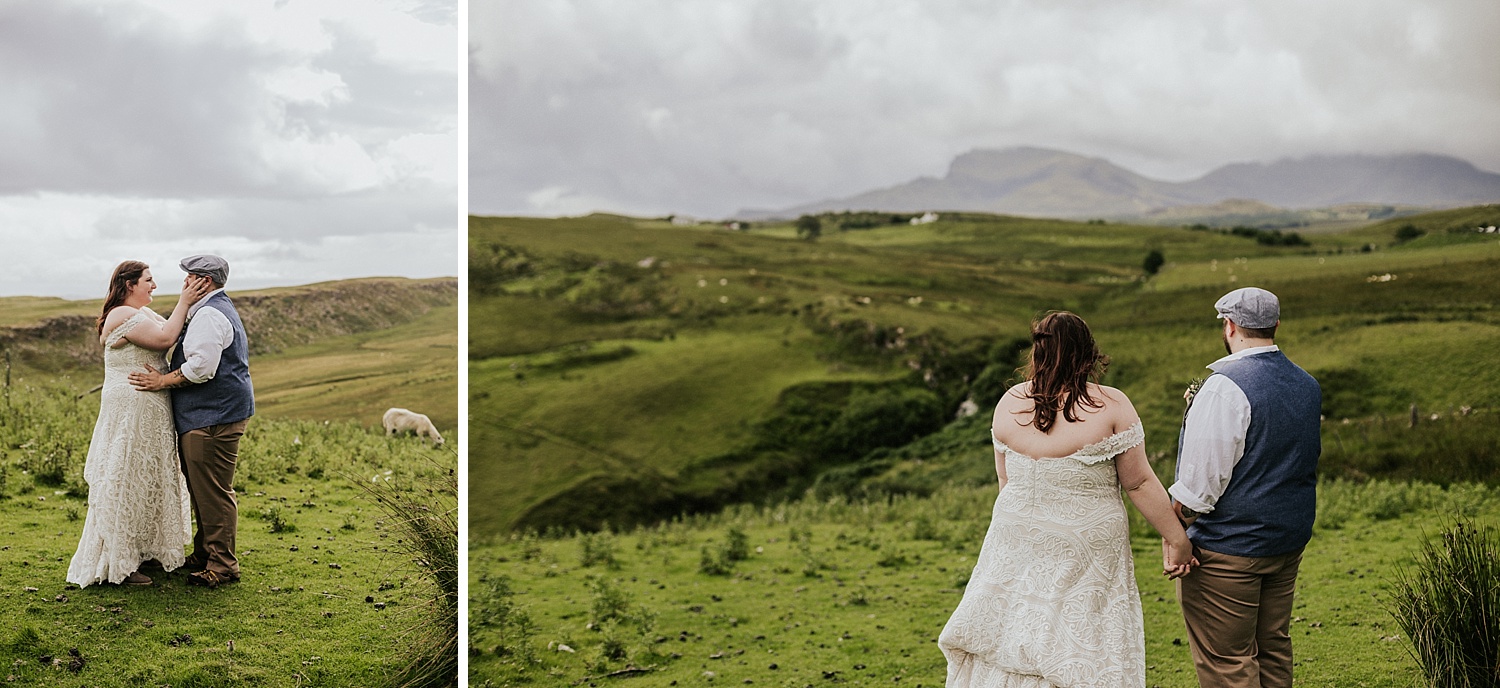 OTHER JOURNAL ENTRIES THAT MIGHT INTEREST YOU
Hey there!
We're Lisa + Alex, the goofballs behind Vow of the Wild. We live in the beautiful state of Colorado, but we are passionate about traveling to new places and meeting new people along the way. We are lucky enough to have what we consider to be the best job in the world (other than a professional dog petter). We get to create films and photos for adventurous Colorado Elopements and adventurous Destination Elopements across the globe! Feel free to reach out to us, we'd love to meet you!