How do we even begin to describe the magic of Laura + Darren's sunrise Adventure Session? We were so excited when Laura + Darren got in touch with us about photographing them in Isle of Skye on their first anniversary. We were even more excited when they agreed to meet us before sunrise to go on a three mile hike.
It was still dark when we pulled up to the Old Man of Storr trailhead. The fog enveloped the landscape and the wind blew fiercely. So fiercely that we wondered aloud if we had made the wrong decision. Soon after, Laura + Darren arrived. Laura wore a gorgeous Needle and Thread dress and Darren wore his wool wedding suit (the warm wool was finally coming in handy).
We started the uphill hike, pausing briefly to admire the views of the ocean behind us and looking up at the fog in front of us. Other than a few dozen sheep, we had the trail to ourselves which really allowed us to take in the beautiful surroundings. We kept track of our mileage on our watches and we knew that we were getting close to the top of the trail, but the fog still blocked our view.
Then, as if on cue, the fog cleared and we were awestruck by the enormity of the rock formations. We all agreed that it felt like we were in some sort of shared dream because this couldn't possibly be real life. By the time we started our hike down, we began to see other hikers, but we were so thankful to have had the entire place to ourselves for quite some time.
Next, we got into our cars and drove to the Fairy Glen. Once you see it, it is immediately obvious why it has that name. The entire area looks like it inspired several children's stories and maybe even a few Disney movies. The green rolling hills are covered in ferns and grazing sheep, and the rock formations (both natural and man made) feel SO familiar. A short hike takes you to a large castle-shaped rock (we just call it castle rock now but I'm sure that's not the actual name) that has a perfect path for climbing to the top. We explored the area until the rain started and we were all soaking wet, which turns out is a pretty good way to cap off such a beautiful anniversary.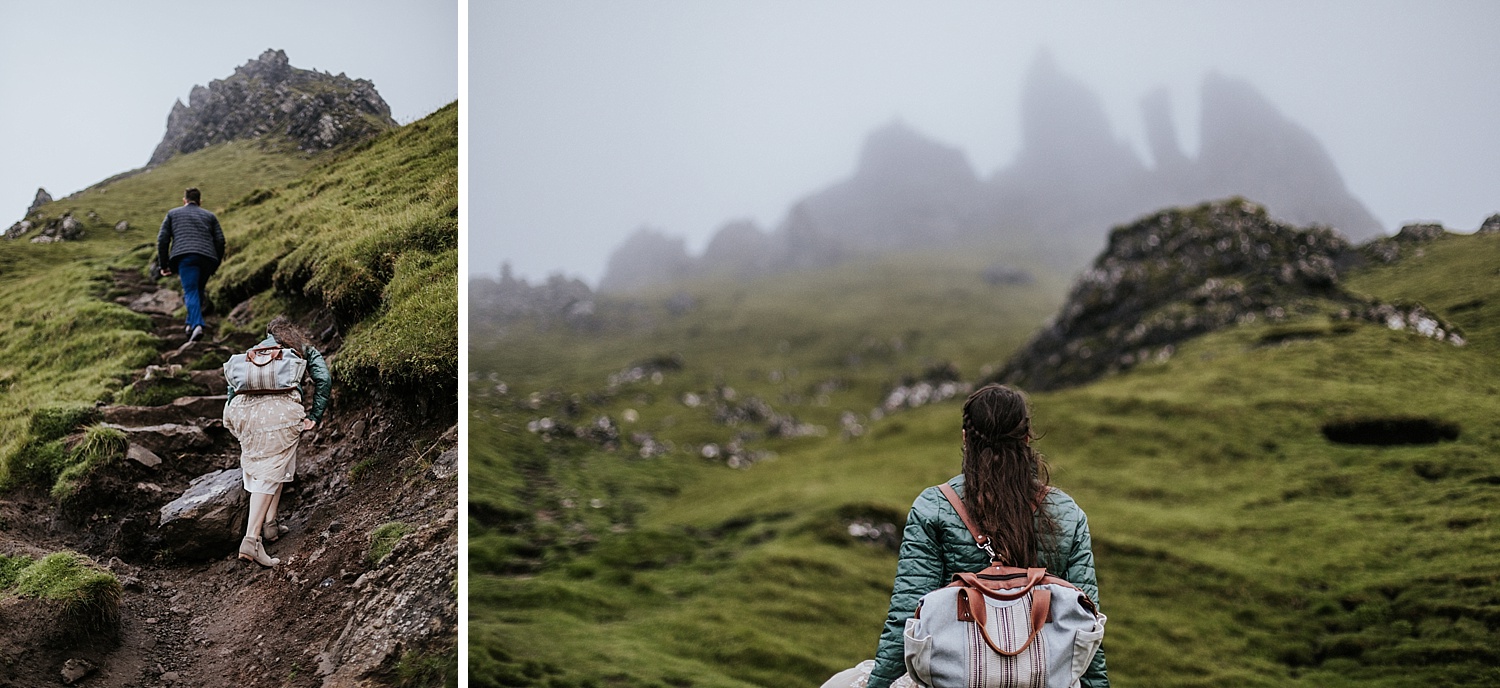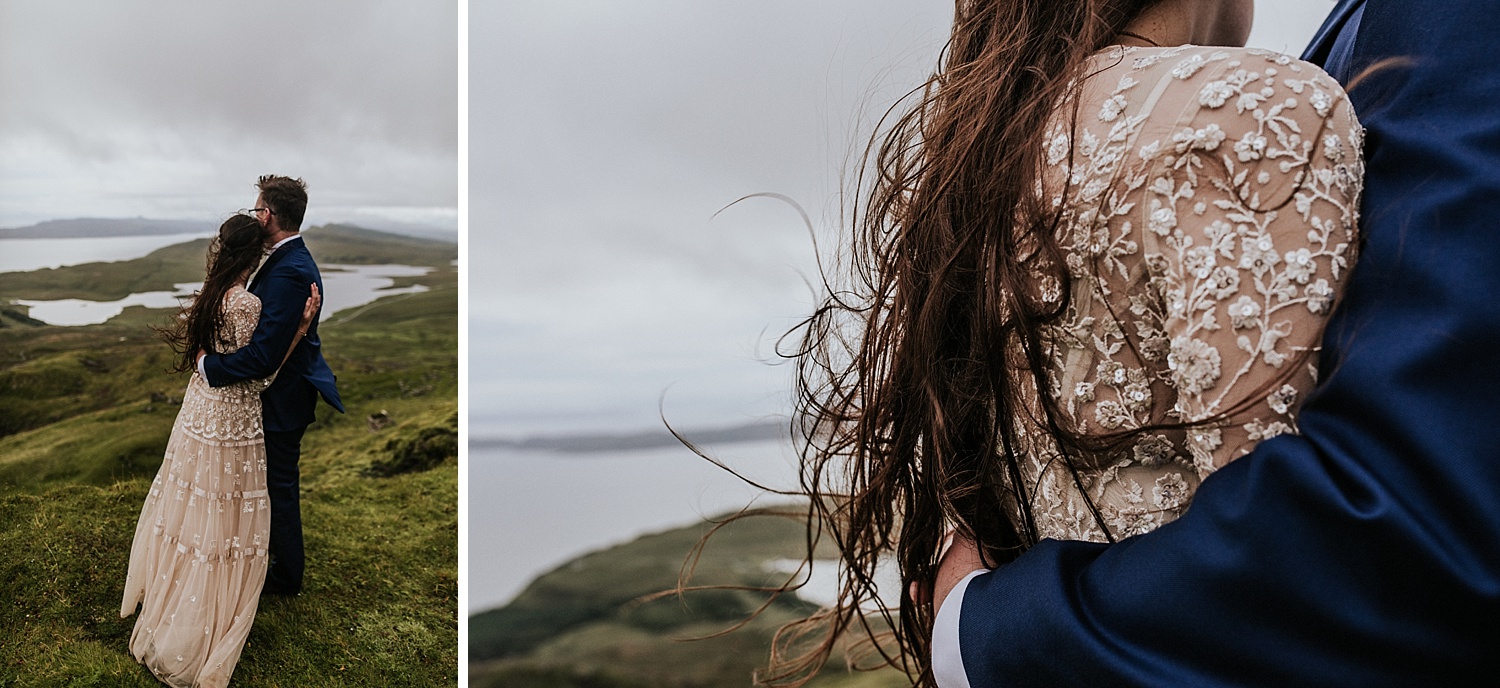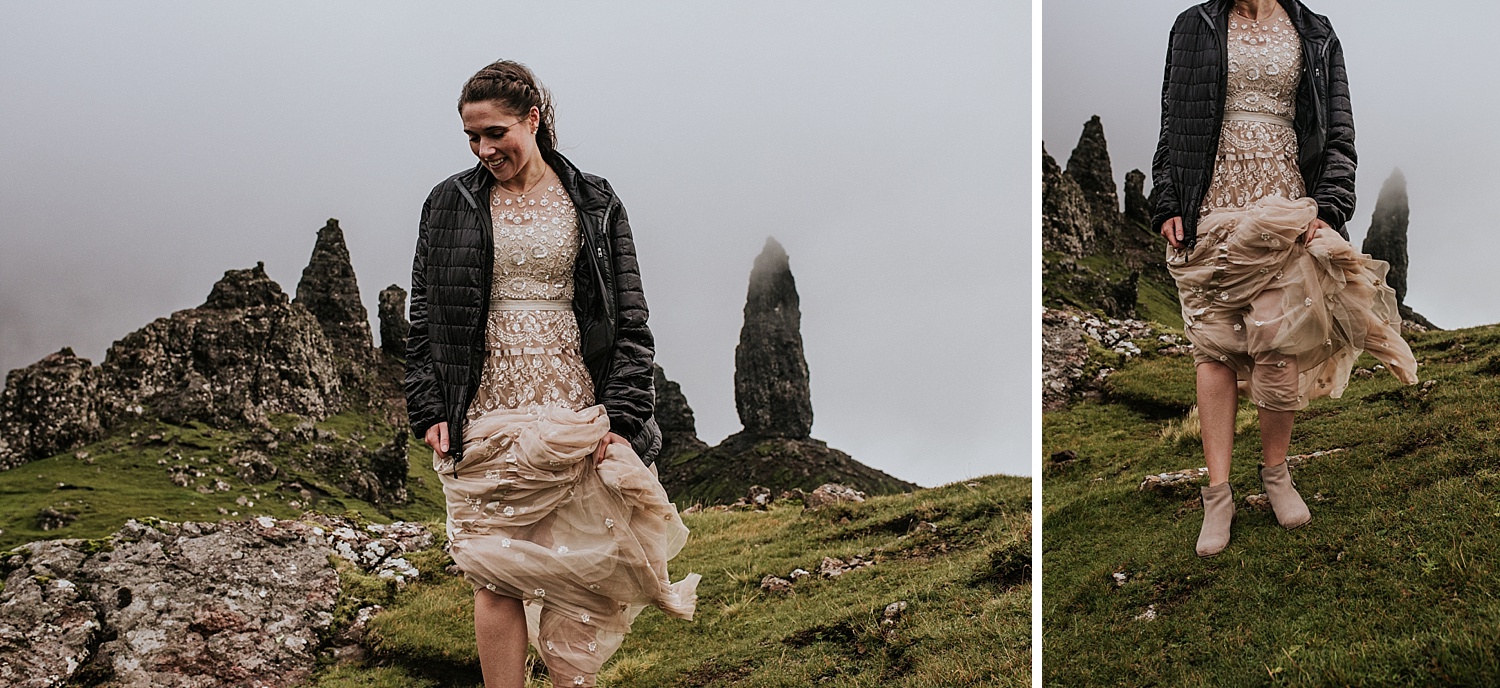 OTHER JOURNAL ENTRIES THAT MIGHT INTEREST YOU
Hey there!
We're Lisa + Alex, the goofballs behind Vow of the Wild. We live in the beautiful state of Colorado, but we are passionate about traveling to new places and meeting new people along the way. We are lucky enough to have what we consider to be the best job in the world (other than a professional dog petter). We get to create films and photos for adventurous Colorado Elopements and adventurous Destination Elopements across the globe! Feel free to reach out to us, we'd love to meet you!