Greece has to be one of the most incredible countries we've ever visited. From the history to the landscape, the architecture, the food (cheese lovers rejoice), and particularly the people. It quickly became obvious to us why Whitney and Chris chose to get married in this country situated on the Mediterranean.
When Whitney and Chris began dreaming up their wedding, they went back and forth on what they wanted it to look like. Whitney always imagined having a Halloween wedding where they said their vows in a cemetery, but Chris was set on getting married somewhere with a beach. So they decided to compromise. They would elope somewhere with a beach and then have a Corpse Bride themed reception when they returned to their home in Denver, Colorado. Whitney had been to Greece before and fell in love with the islands. But they chose to elope on Santorini, a place that neither of them had ever been to before.
Together, we searched on Airbnb for the perfect place for them to stay in Santorini. We wanted it to be located in the famous town of Oia overlooking the caldera, have a sunset view, and have a private balcony for Whitney and Chris to say their vows and have their first dance. Fortunately, we managed to find a cave house that checked all of those boxes!
Two days before the elopement, we met up with Whitney and Chris in Santorini's capital, Fira. We both chose to stay there because of its proximity to the airport (Whitney and Chris arrived by plane) and Athinios Port (we arrived on a ferry from the island of Milos). We spent a couple hours eating falafel and wandering the narrow streets together.
The next day, we explored the island in search of the perfect places to take Whitney and Chris on the day of their elopement. We walked through the busy streets of Oia and joked about how everything worth seeing in Greece is only accessible by stairs. We watched the waves crash on the Black Sand Beach, we dodged other tourists at Santorini's famous Red Beach, and we caught a glimpse of Akrotiri, a Minoan village that was first settled 7000 years ago.
Many of our couples choose to have intimate weddings or elope so that they can enjoy the day in a private setting. One of our favorite parts of being elopement photographers + videographers is finding hidden gem locations to bring our couples. We came across a smaller village on Santorini that had the famous white buildings, winding pathways, blue-domed churches, and incredible views, and almost no other tourists.
On the morning of the elopement, Chris met us at the iconic Oia windmill and led us down a labyrinth of stairs to their Airbnb. Whitney and Chris got ready separately so that they could have their first look on the balcony before their ceremony. Whitney worked with a designer to create her own wedding dress and it was beautiful! The blue lining and white lace perfectly complimented the buildings and was her way of bringing a little bit of Corpse Bride into their elopement.
Whitney and Chris exchanged vows on the balcony of their cave house. The words they wrote to each other were some of the most poetic and heartfelt we've witnessed, and even we felt our eyes welling up! After the ceremony, we headed to the little village and explored. We admired all of the different colored doors and said hello to all of the cats and dogs we came across. After that, we went to the black sand beach and stood in awe at the enormous, sandy cliffs.
Shortly before sunset, we returned to Oia for Whitney + Chris' first dance. For their wedding gift, their friend choreographed an amazing first dance for them. From the Airbnb, we could see Oia Castle, where hundreds of people line up for sunset. But on their balcony, we had our own private view of the bright orange sun as it dipped behind the islands in the distance. Once the sun was down, we said our goodbyes and climbed the steep steps back up to Oia's main street. We couldn't have asked for anything more perfect than our day spent with Whitney and Chris!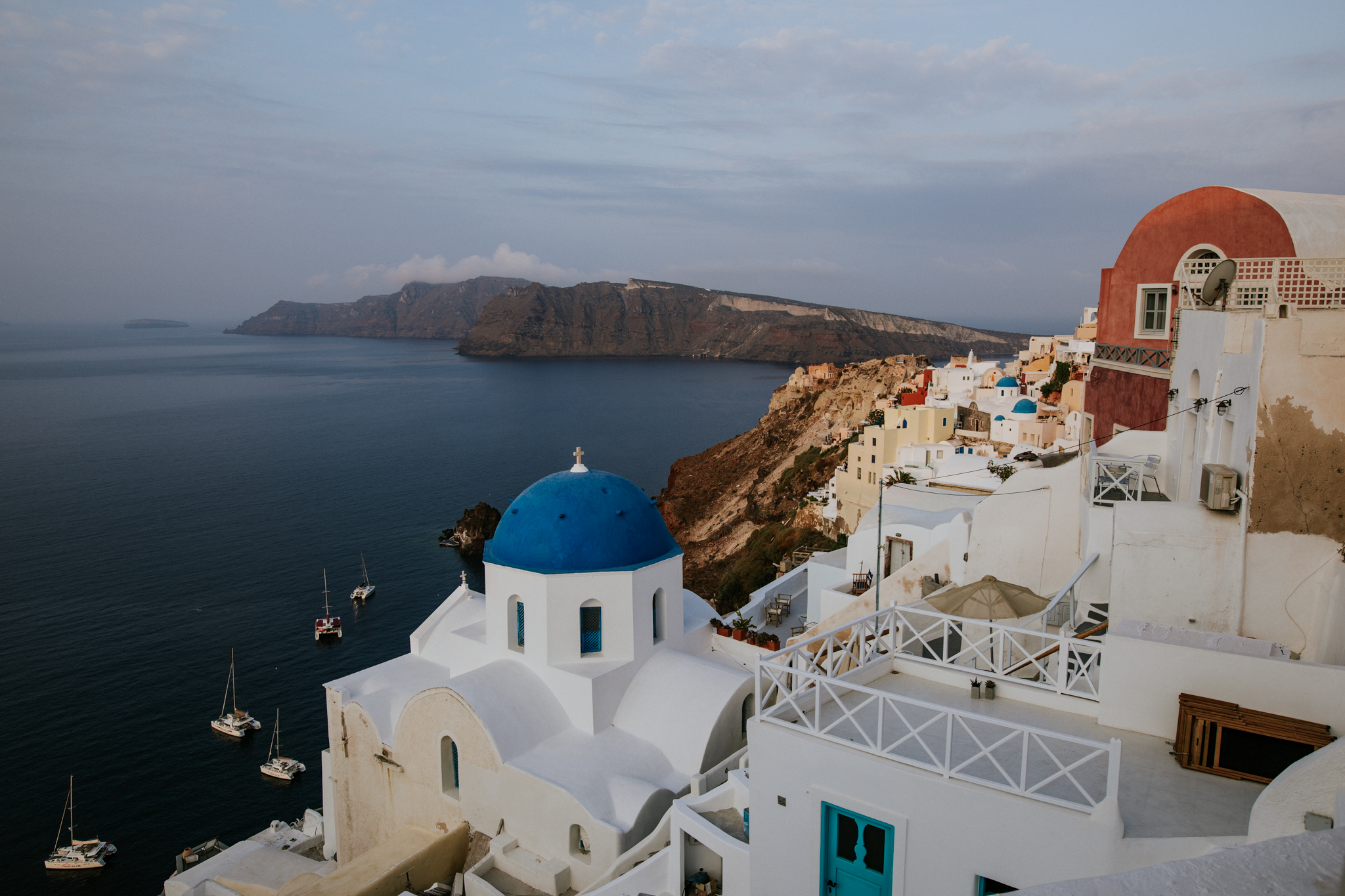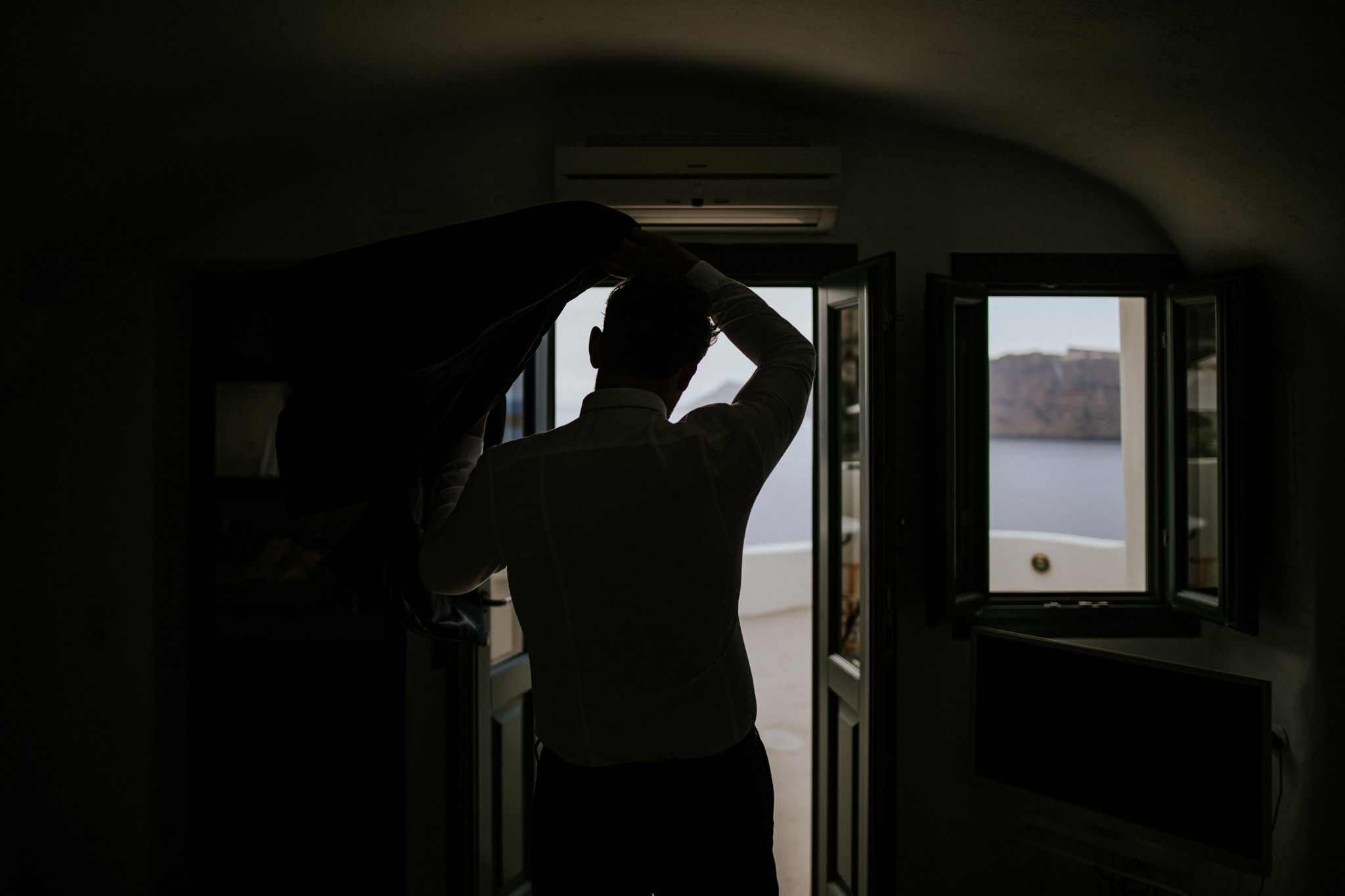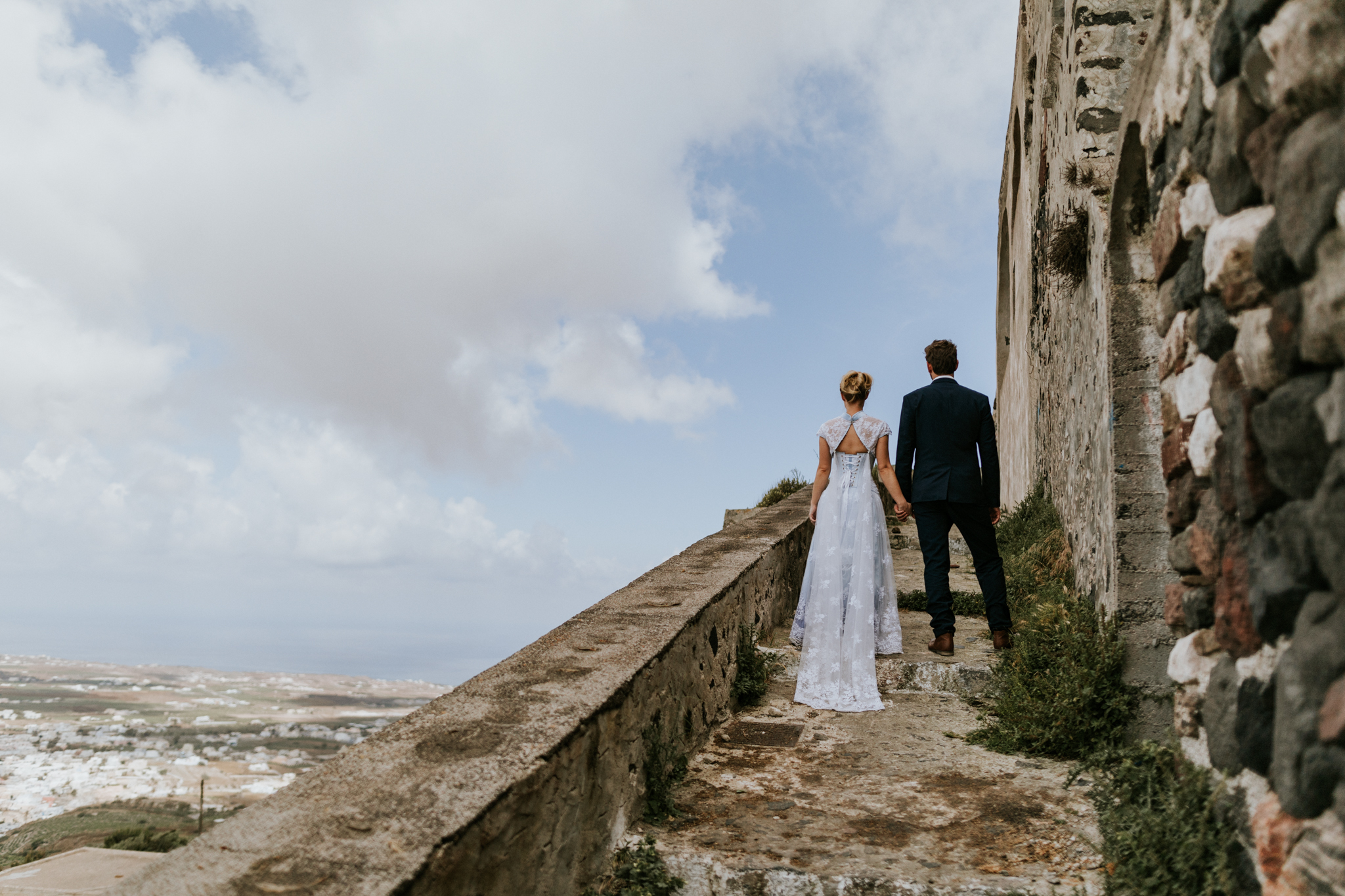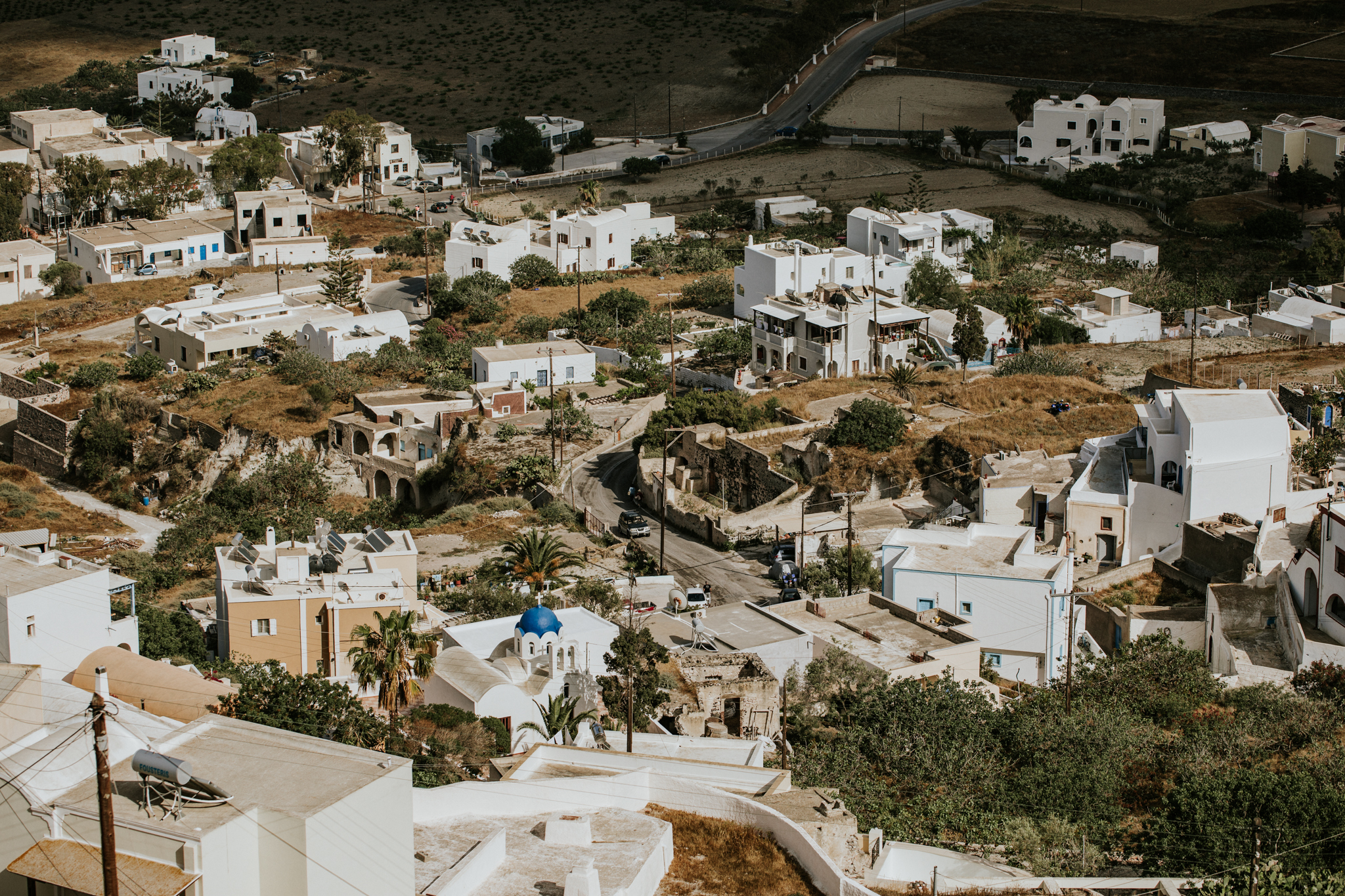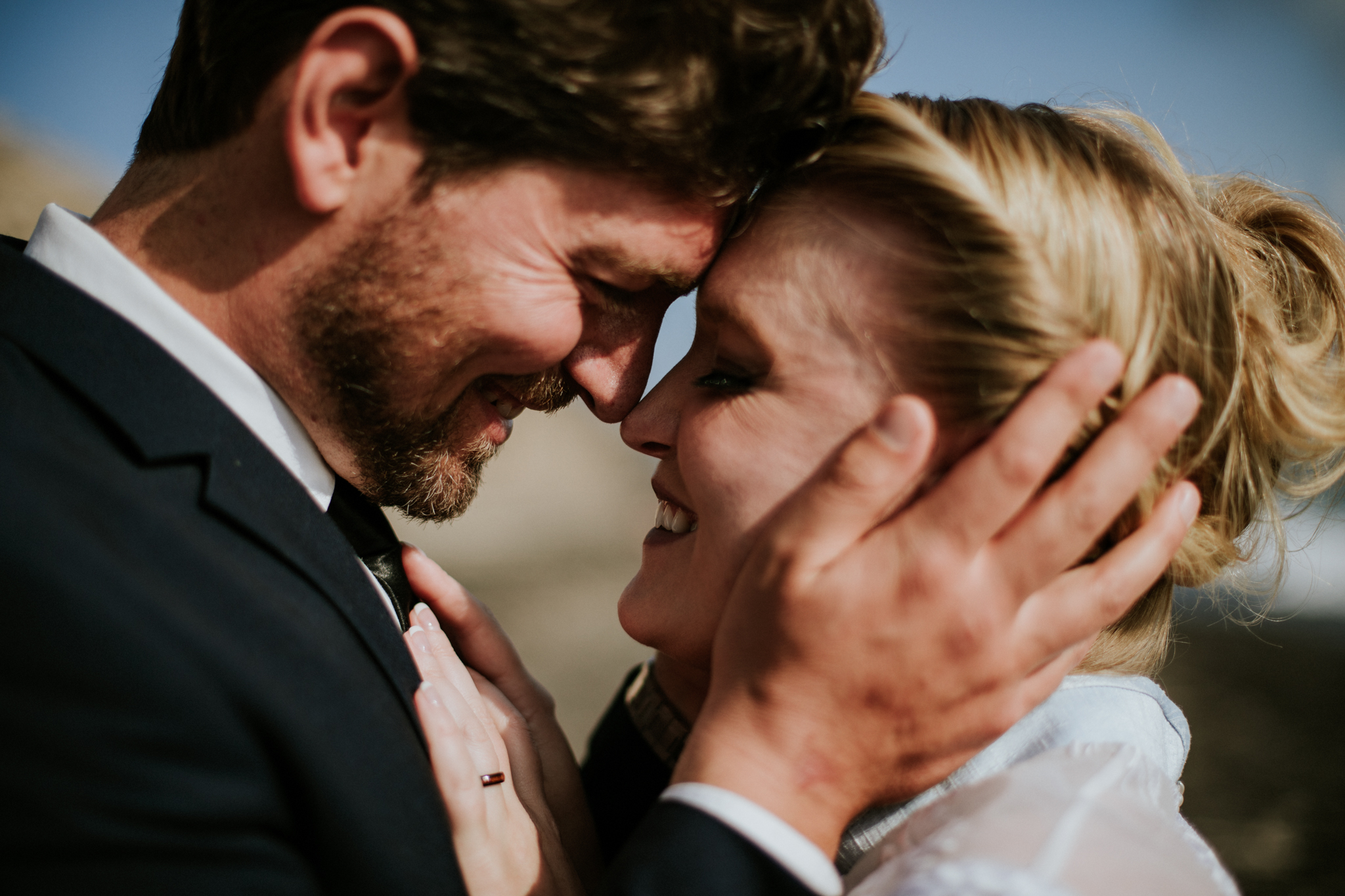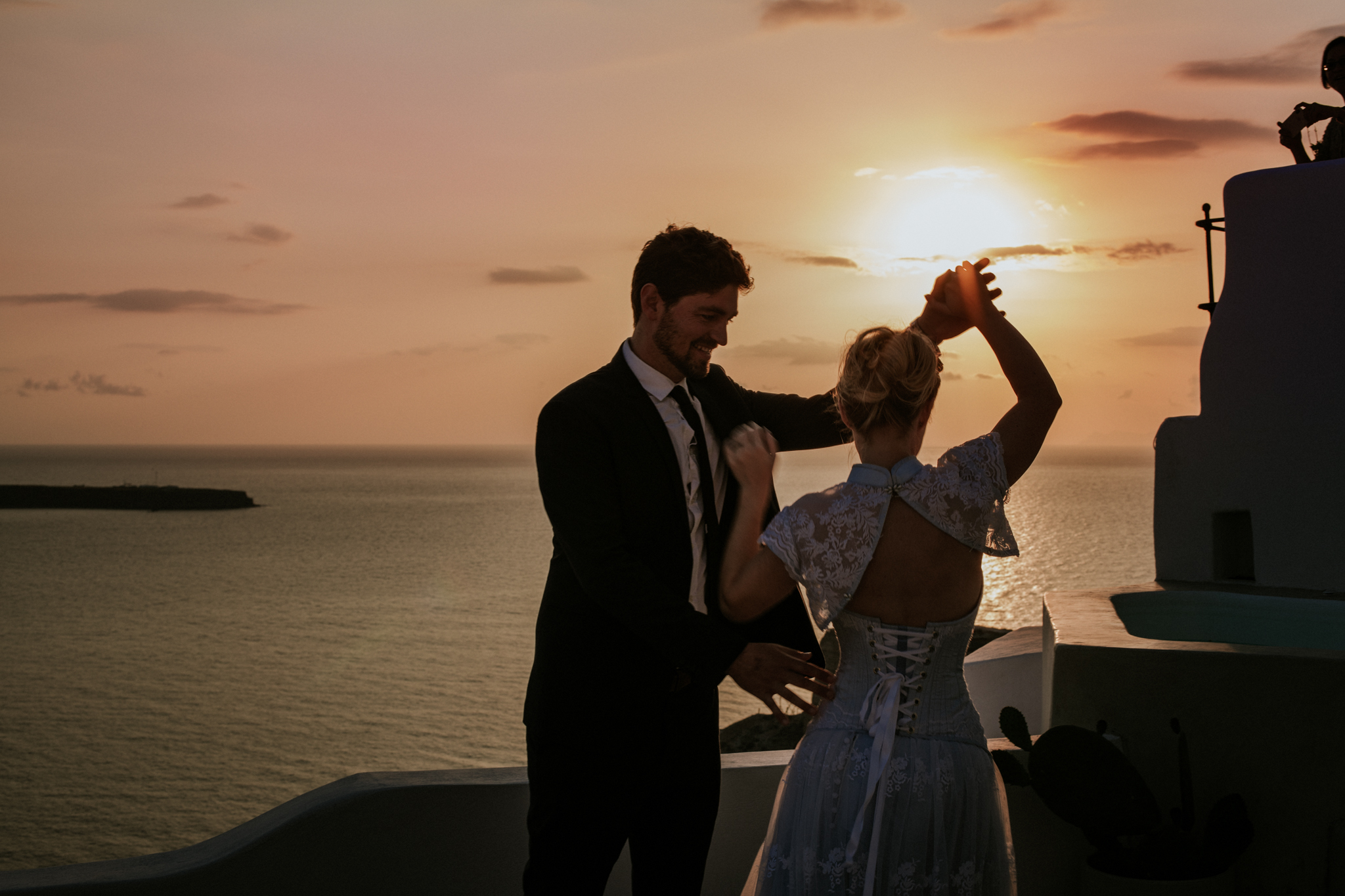 OTHER JOURNAL ENTRIES THAT MIGHT INTEREST YOU
Hey there!
We're Lisa + Alex, the goofballs behind Vow of the Wild. We live in the beautiful state of Colorado, but we are passionate about traveling to new places and meeting new people along the way. We are lucky enough to have what we consider to be the best job in the world (other than a professional dog petter). We get to create films and photos for adventurous Colorado Elopements and adventurous Destination Elopements across the globe! Feel free to reach out to us, we'd love to meet you!